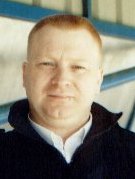 NEWRY Town Football Club has received two letters, and while neither of the correspondences has yet received a personal reply, we have noticed that both letters voiced strong condemnation of the degrading and abusive singing and chanting directed towards opposing supporters, officials and also the police by some sections of the Town 'supporters'.
We also know of two families who have ceased to attend home matches for this very same reason that the letters were sent. That is unfortunate, considering that all children up to the age of 12 are admitted free of charge to encourage family support.
We know that it is only a small section of our supporters who behave like this, however, small this section may be, but we must make it absolutely clear that we as a club will not tolerate this behaviour and it must cease forthwith.
As a football club, our position is quite clear. We are totally non-political, non-sectarian, we always have been and always will be, nor will we tolerate bigotry in any shape or form.
We are a 'mixed' club, our Board of Directors, management and staff and our supporters are drawn from all sections of the community. We are proud of the fact that we are this way and are probably the only football club in the province that can uphold and stake such a claim.
With regards to the police, we need them to assist with home match arrangements. We appreciate the fact that they are in attendance and make use of the help they can offer. Please let them get on with their job without fear of intimidation or abuse from anyone.
Flags at our home matches should be club colors only, Blue and White. While we all take pride in our nationality, we at Newry Town believe there is a time and place for everything and home matches is niether the time nor the place for political flags or emblems.
All flags and banners should promote the blue and white colors of Newry Town. We want our supporters to be vociferous and enthusiastic in the support of their team but in a dignified and decent manner. We accept that football is not for the fainthearted, it is a passionate and emotive sport and at times, lots of times, emotions can run to fever pitch and unsavoury language can follow. It is an unfortunate fact of football life, but we should not allow it to go beyond the bounds of acceptability...we have already lost two families, let them be the last we should ever lose.
Joe Rice
Chairman Newry Town Football Club